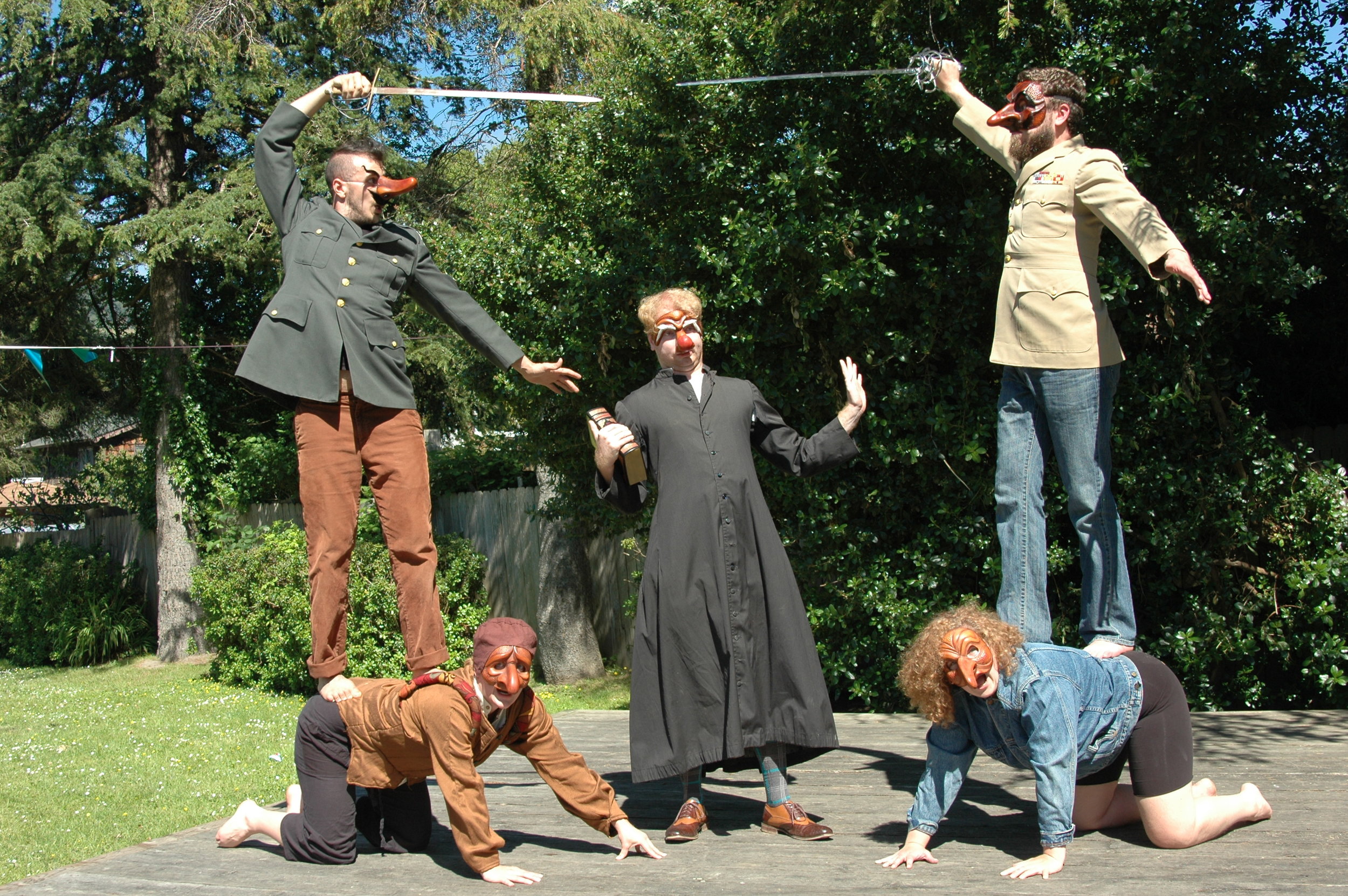 BIG SKY summer tour! (2019)
We are excitedly preparing for our inaugural project! In August of this year, we will embark on our BIG SKY SUMMER TOUR, bringing a totally original production and workshop program to rural communities in Minnesota and South Dakota.
THE GREAT CALAMITY MEDICINE SHOW
In the small, quiet town of Velvet Lake, every day seems to pass by without any hiccups or headaches. That is, until a mysterious salesman and his "Cure-All" medicine show rolls into town. His charisma and sharp wit may win over the residents of this quaint town, but what soon unfolds will be remembered in the history books as: "One of the worst medical calamities on earth!" With lovesickness reaching a fever pitch and hallucinogenic side effects running amok, the entire town is thrown into paranoia and chaos. Code Red! Call the CDC! Call the Governor! Call anybody! Who can be trusted?! Who is really to blame for this mess?! Who is in charge?! And will the Mayor's hair ever be the same again?! Join Cahoot?! Physical Theatre on an adventure dissecting issues of love, greed, and medicine through the lens of Commedia Dell'Arte.